Contact Knew Concepts
If you're trying to contact us directly, please visit our Customer Service page.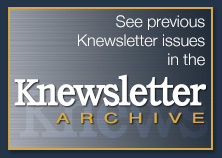 When you fill out this form to contact us at Knew Concepts, you will be added to our customer database to receive our email Knewsletters. Don't worry, you can opt out of the Knewsletters when you get your first Knewsletter email. Messages are typically sent once every 1–2 months. Your email address will be kept private and never given or sold to advertisers or any other third party. See our website privacy statment for more information.