Meet the Maker, Lee Marshall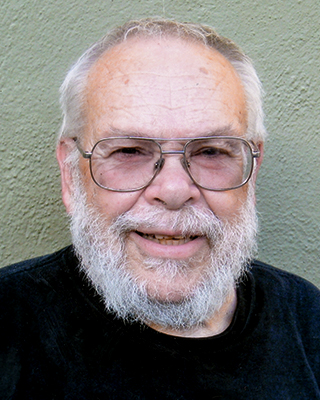 I am dedicated to helping you pursue your work and your passion for well-made tools that bring pleasure to the task. My products may feel luxurious to use, but they are never extravagant, as they are designed and made with you and your needs foremost and are made to last a lifetime. Reward yourself for all of your hard work!
Knew Concepts is the logical continuation of what began in 1990 as Bonny Doon Engineering, when I developed a series of hydraulic presses and tooling for shaping and forming jewelry.
Each tool goes through an lengthy developmental process and testing by leading jewelers and metalsmiths, including:
David Anderson, Taos, NM
Jack Berry, San Clemente, CA
Jim Binnion, Bellingham, WA
Cynthia Eid, Lexington, MA
Phil Poirier, San Cristobal, NM
The "Back Story" of this Saw Frame
Several years ago, Lee Marshall, world renowned builder of the original Bonny Doon Engineering Hydraulic Press, developed the Precision Saw Guide 2 for making blanking dies. Cynthia Eid found that she really enjoyed the saw that was developed for this system, because of the blade tensioning mechanism. She started using this saw for all of her sawing, and she kept telling Lee that he needed to develop this saw as a "stand-alone" tool. Finally, he got the message! Now, the Knew Concepts saws are available for purchase and finally patented #8,347,513 B2.